A Clean, Fresh, Korean-Inspired Menu
Situated in the heart of downtown Harrisonburg, Mashita offers finely crafted, made from scratch cuisine utilizing fresh ingredients from vendors throughout the Shenandoah Valley. Driven by the idea of providing new diversity to the local culinary scene, Mashita has grown from humble roots as a food truck favorite into a downtown restaurant with a kitchen and staff capable of catering for hundreds. Learn about our journey…
CURRENT SPECIALS
Our everyday menu features a full selection of delicious shareables, entrees, buns, ssam, sides, desserts, beer, wine & sake. Every week we offer specials items to give our customers the chance to experience exciting new flavors and dishes.
Today's specials are: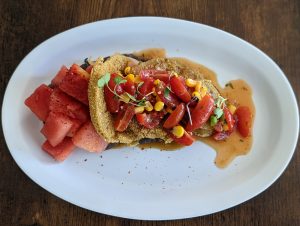 Fried Green Tomatoes
Cornmeal crusted local tomatoes served over a savory black bean puree with chunked local watermelon and a cherry tomato-corn salsa
$13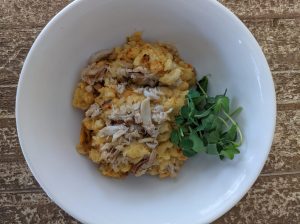 Crabby Mac
Caramelized kimchi mac & cheese topped with sweet blue crab claw meat and broiled to finish
$13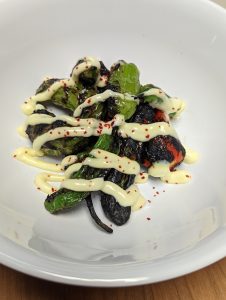 Shishito Peppers
Local shishito Peppers, blistered over open flame and served with a lemon saffron aioli
$7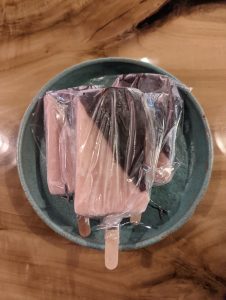 Frozen Yogurt Bars
Housemade yogurt, sweetened and formed into popsicle bars with local sour cherries and chocolate coating
$3.75
Follow us on Instagram, Twitter or Facebook to get daily updates on new specials!
"An understated atmosphere with refined touches is nothing compared to the unbelievably good food you're served here. Very highly recommended."
– Hunter Carter, Google Local Guide
ENJOY SSAMTHING WONDERFUL