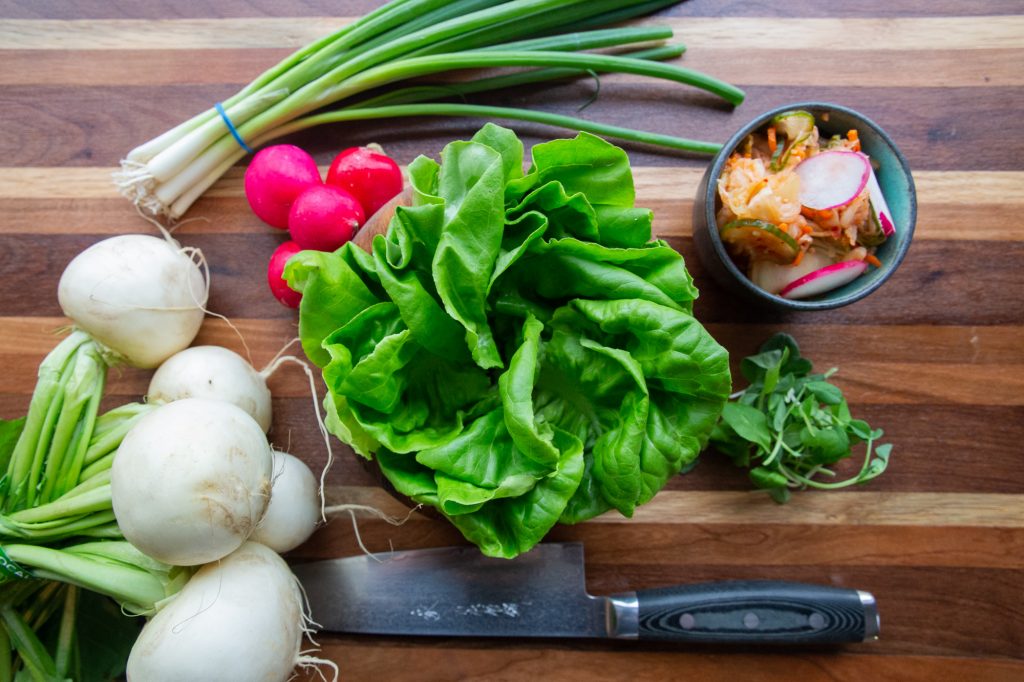 Since we first opened our food truck in 2013, it's been an important part of our locally-focused mission to include and uplift fellow Shenandoah Valley businesses in order to grow and prosper together. We appreciate the partnerships and relationships we've built with these local vendors (and more!) over the years:
Port Farm (Port Republic, VA)
Portwood Acres (Port Republic, VA)
Fresh2oGreens (Standardsville, VA)
Overlook Farms (Mt. Crawford, VA)
Woods Edge Farm (Harrisonburg, VA)
North Mountain Produce (Harrisonburg, VA)
Broad Porch Coffee (Harrisonburg, VA)
Many More Local Producers/Farms For Seasonal Items!
Mashita has also added beer, wine, and local sake to our daily offerings, available for both on-site and off-site consumption! Our alcohol list is always changing to better suit changing trends and tastes, and we encourage you to share your favorite beverage choices with us. Join us for a meal and a drink in our dining room, or take them to go! Our Local Alcohol Producers Include:
Three Notch'd Brewing Company (Charlottesville, VA)
Basic City Brewing (Waynesboro, VA)
North American Sake (Charlottesville, VA)
Gabriele Rausse Vineyard (Charlottesville, VA)
Cigar City Brewing (Richmond, VA)
Devil's Backbone (Lexington, VA) — soon to be out
Barren Ridge Vineyard (Fishersville, VA)